Bucketlist + Tango Whitepaper
Experiential Rewards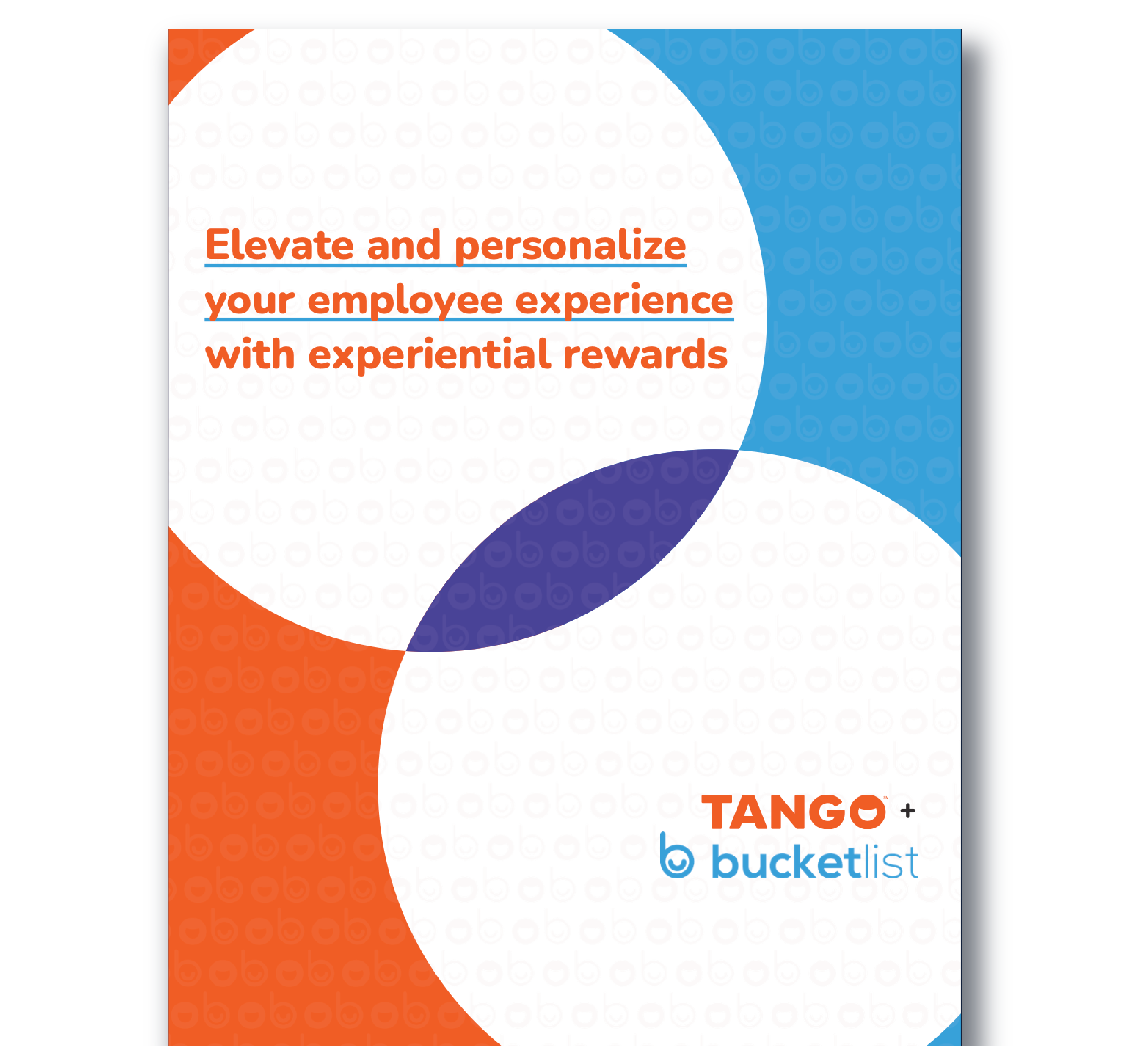 Download Your
Whitepaper

now
By submitting your information, you are opting into receiving communications from Bucketlist Rewards and Tango.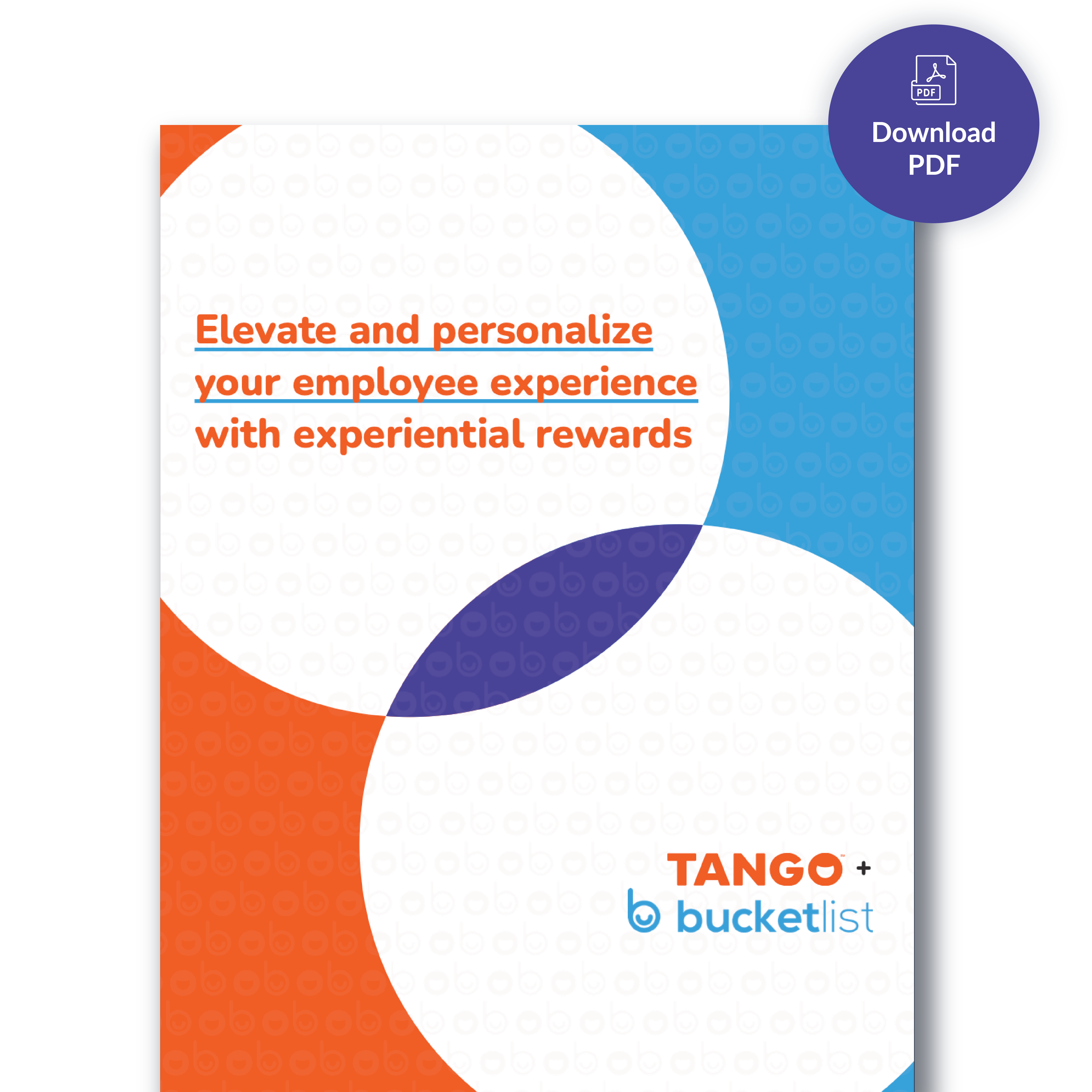 Employees are increasingly placing importance on their lives outside of work. With this holistic approach, we are entering a new era of Experiential Rewards.

Retaining and engaging employees takes a whole lot more than a cash reward nowadays. The key is to reward employees with an experience that resonates with them. While traditional cash rewards are still a common option, 65% of employees prefer non-cash rewards.

Experiences are a powerful way to motivate and retain employees, as they create memories that last a lifetime and provide a deeper sense of connection and fulfillment in the workplace. This whitepaper, created in partnership with our friends at Tango, is packed with insights and practical tips for creating a more meaningful and personalized employee experience through experiential rewards.

Download this paper now to find out:
Why experiences are such meaningful rewards
How to create the ultimate, personalized experience for your employees
How organizations can implement experiential rewards to help retain and engage their employees

Testimonials
Clients Who
Trust Us
Regardless of your industry or number of staff, Bucketlist has an Employee Recognition and Rewards Program to help take your team to the next level of culture and productivity.
"Bucketlist recognition has created a culture where everyone is happy to help each other, no matter what department they sit in. Our teams are more connected than ever."

"The platform has formalized what we do, but it also helps to reinforce the type of employee we want and what we will recognize you for. It's done everything we set out to do with it."

"We have had WILD success in engagement with Bucketlist, it's ease of use and the various items of recognition from which to choose to make this a great perk for staff!"
So What's Next?
Book your
Personalized

Bucketlist Rewards Demo